Phil Berger 2020?
Senate Leader Phil Berger could be eyeing a change in job title in 2020. Berger was first elected to the State Senate in 2000. He became Senate Minority Leader in 2004 and President Pro Tem in 2010. Could he be looking to rise to a new level in 2020? It certainly seems like Berger could be laying the groundwork for the next statewide election.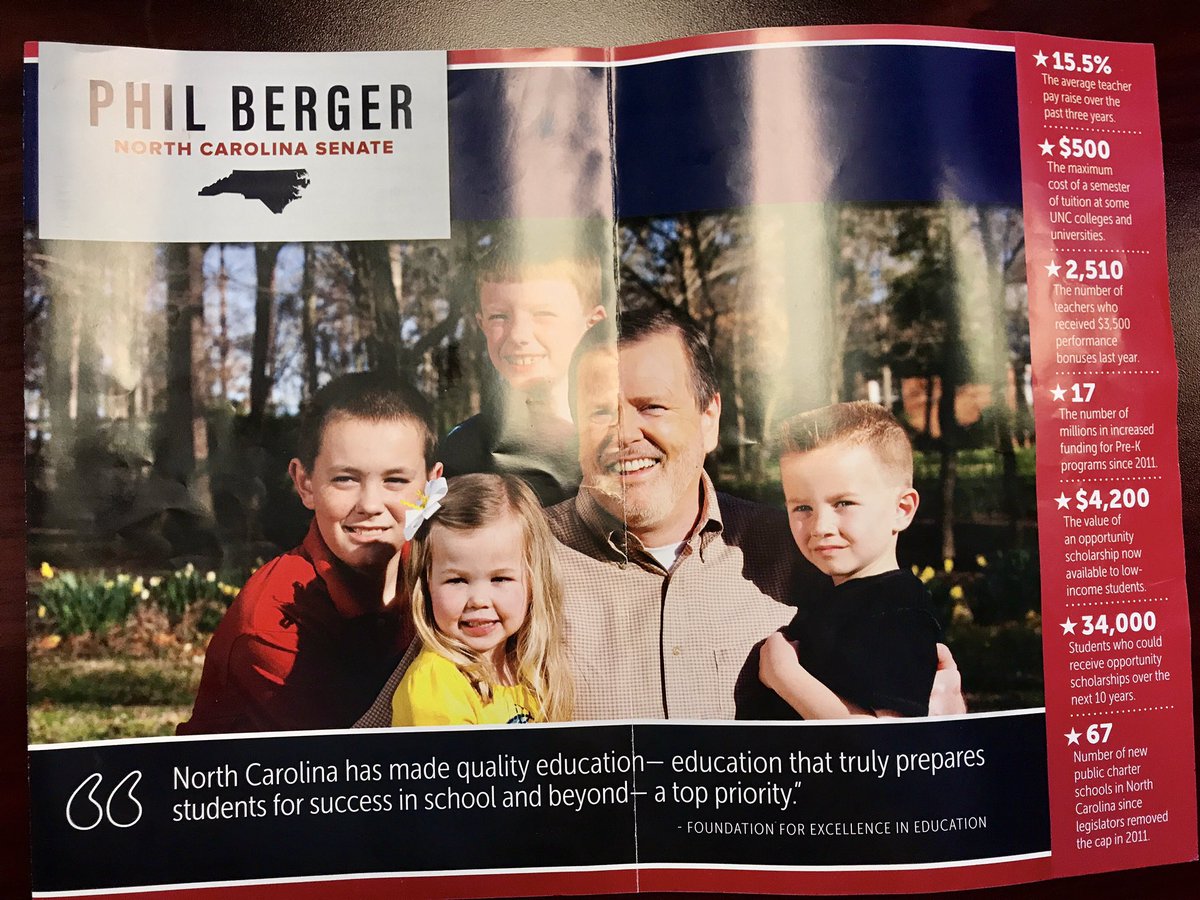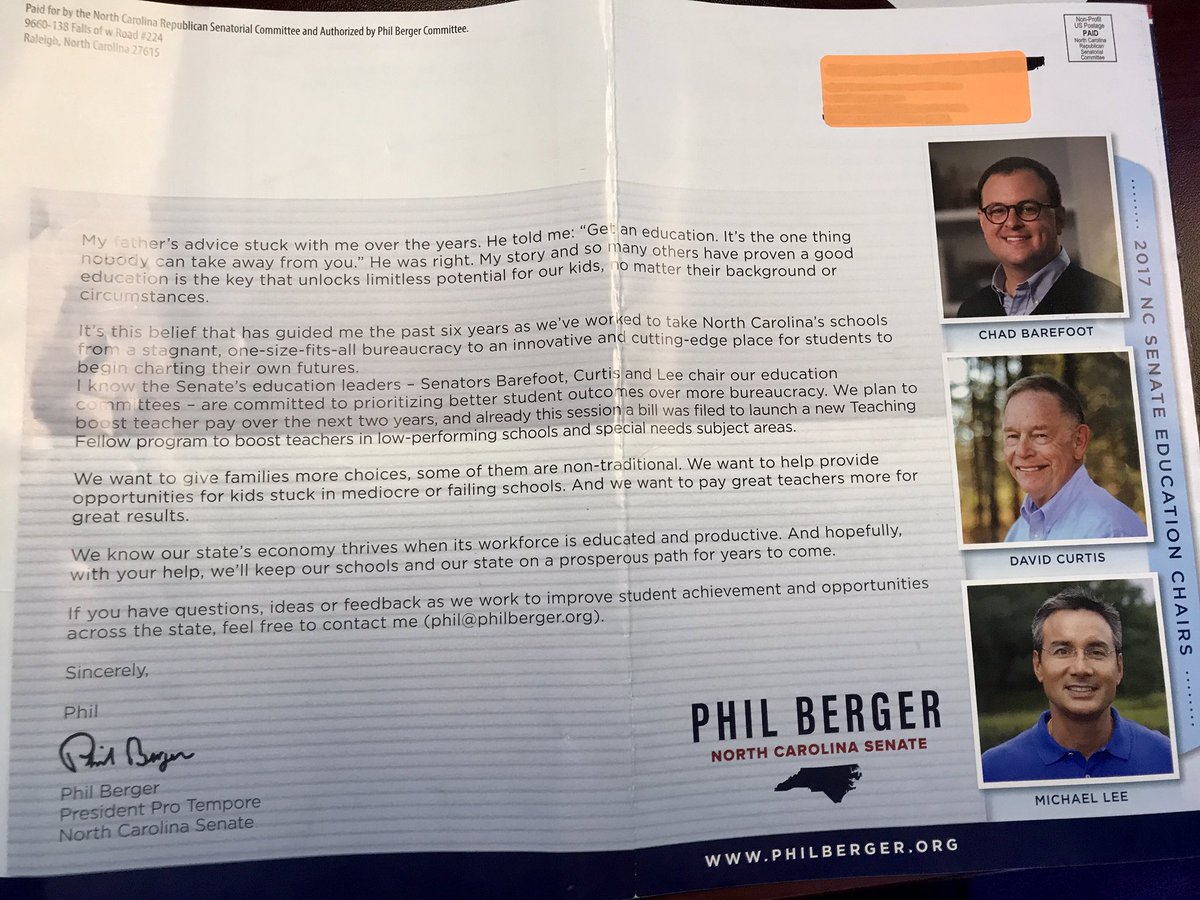 In the past two months Sen. Berger has sent at least two mailers touting his triumphs in education and economic policy to voters, Republican and Democrat, statewide. Reaching out to voters who do not reside in his district could be the first step of a statewide campaign.
To see more political mailers, make sure to follow Real Facts' @ncpolmail account on Twitter!